Request More Information
Thank you for inquiring about our medical and dental plans, and other services. Please fill in the form below, and we will be happy to send you the information you request.
Please send me information on:
Moda Health Dental Plans

Moda Health Premier Medical Indemnity Plan (Traditional Medical)

Moda Health Preferred Provider Organization (Medical PPO)

Moda Health PPO/Point of Service (Medical POS)

Moda Health Managed Care Plan (Medical)

I would also like:
A quote request form
Information on COBRA Continuation Administrative Services
Information on Flexible Spending Account (FSA) Services
Please send me the following directories (indicate number needed):
| | |
| --- | --- |
| | Managed Care Provider Directory |
| | Moda Health Preferred Provider Directory (PPO) |
| | Point of Service (POS) |
| | Pharmacy Directory |
| | Managed Care Specialist Directory |
| | PPO/POS Specialist Directory |
You can also view the Moda Health Medical Managed Care Directory, Preferred Provider Directory, or Pharmacy Directory by going to the directory search page.
| | |
| --- | --- |
| Name: | |
| Title: | |
| Company: | |
| Nature of Business: | |
| Number of employees: | |
| Address: | |
| City: | |
| | State: &nbsp &nbsp Zip: |
| Daytime telephone: | |
| Email address: | |
Questions or Comments:


A marketing representative will respond to your inquiry promptly. Please allow extra time for mail delivery. Thank you for your interest in Moda Health.
Disclaimer
Email is not a secure method of transmission. If you prefer, you can reach us by telephone or mail. Moda Health will respond to your inquiry within 24 to 48 hours, excluding weekends and holidays.
Opt in for medical
Tell us you're interested and we'll be in touch with details.
Get Started

Questions?
If you can't find an answer, please feel free to contact our Customer Service
Employer web tools
Benefit Tracker
Check benefits and eligibility
Provider Reports
For value-based provider programs, including Synergy, Summit, Beacon, Affinity, CPC+, and EOCCO
Benefit Tracker
Check benefits, eligibility, incentive and utilization
Producer web tools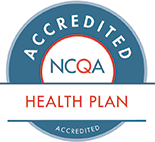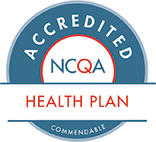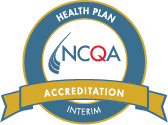 Hello.
We have exciting news to share. ODS is changing its name to Moda Health.
Moda comes from the latin term "modus" and means "a way". We picked it because that's what we are here to do: help our communities find a way to better health.
Together, we can be more, be better.
Please select the state you live in, or the state where your employer is headquartered, so we can tailor your experience: