Provider Authorization Instructions
Member authorization allowing healthcare provider to use/disclose protected health information to Moda Health, Moda Health Plan, Inc and/or Moda Health Community Health, inc.
In order for this authorization to be valid, the following areas must be completed:
Member Name (the person whose information is to be released)
ID #
Date of Birth
Employer or Group Name
Group #
The member needs to authorize:

Name of healthcare provider/entity disclosing information.
(May identify more than one provider on the authorization if desired.)

To use and disclose a copy of my protected health information to:

Moda Health Plan, Inc. provides Medical benefits, or
Moda Health provides Dental benefits, or Moda Health Community Health, Inc. or
if the member has both coverages with Moda Health, they will need to check both if they desire information from both plans to be shared.

The purpose(s) for the disclosure. The individual should indicate specifically the reasons that they are asking for information to be shared. Examples of valid reasons are:
To discuss the payment of claim #D09348484.
For release of all records related to my grievance/appeals process.
To discuss claim payment concerns for all claims that were sent to Moda Health relating to my hospitalization of 10/01/03 to 12/15/03.
Release of all protected health information
The most recent 2 years of protected health information (Choose one)
Specific information
(If your selection is Specific Information, provide a detail of the information to be disclosed.)
I understand that the Healthcare Provider, listed above, needs my specific authorization to release information pertaining to the items listed below: HIV/AIDS, mental health information, genetic testing information or drug/alcohol diagnosis. If the member desires that we share information specifically related to those sensitive conditions, the member must initial those lines. No initial indicates that no information about the conditions(s) is to be shared.
Unless revoked, this Authorization will be in force and effect until the following (check one) Either the date or event box must be checked and filled out.
If the date box is checked, there must also be a valid present or future date.
Example: (date of service is 06/01/04, date authorization is signed is 07/01/04, expiration date of authorization is 07/01/05)
The expiration date or event that relates to the individual or the purpose of the use and disclosure
If the event box is checked, then the event must also be listed. Examples would include:

Conclusion of Appeal II
Independent Review of surgical request
The authorization must be signed and dated by the individual making the request in order to be valid. If a personal representative of the member is signing on behalf of the member, the applicable information must be included. Failure to fill out the following information will result in a defective authorization:
The name or other specific identification of the person(s) or class of persons authorized to make the requested use or disclosure
The purpose(s) or reason for requesting the provider records
The signature of the individual and date
If the authorization is signed by a personal representative of the individual, a description of such representative's authority to act for the individual and the required documentation (attached).
Date or event - Please follow the guidelines.
Note: If you have additional information or concerns, please submit this on a separate piece of paper and include it with the completed authorization form. Please include your name and ID number on the correspondence.
Download the authorization for healthcare provider to release form
Opt in for medical
Tell us you're interested and we'll be in touch with details.
Get Started

Questions?
If you can't find an answer, please feel free to contact our Customer Service
Employer web tools
Benefit Tracker
Check benefits and eligibility
Provider Reports
For value-based provider programs, including Synergy, Summit, Beacon, Affinity, CPC+, and EOCCO
Benefit Tracker
Check benefits, eligibility, incentive and utilization
Producer web tools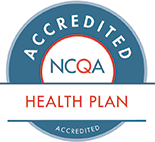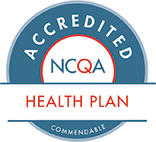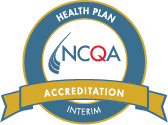 Hello.
We have exciting news to share. ODS is changing its name to Moda Health.
Moda comes from the latin term "modus" and means "a way". We picked it because that's what we are here to do: help our communities find a way to better health.
Together, we can be more, be better.
Please select the state you live in, or the state where your employer is headquartered, so we can tailor your experience: