Preauthorization requirements for CPT code 95165
Moda Health has been monitoring our claims experience and noted that CPT code 95165 has been submitted with a high number of units more often than expected. CPT code 95165 is defined as: "Professional services for the supervision of preparation and provision of antigens for allergen immunotherapy; single or multiple antigens (specify number of doses)."
In response, Moda Health is making the following change in our preauthorization requirements and claims processing:
Pre-authorization will be required for more than 56 units of 95165. (56 units = two treatment sets at 28 units/doses per treatment set)
Documentation of medical necessity should include the following information:
Number of treatment sets ordered, mix of antigens in each set and clear documentation of clinical reason for separate treatment sets (e.g. specific incompatible antigens, degree of patient sensitivity, etc.)
Number of doses planned per treatment set. Include documentation of medical necessity for more than 28 doses per treatment set.
Dosage schedule ordered/planned.
If no preauthorization is on file, claims will be pended for review of medical necessity. As a result, your reimbursement will be delayed and the patient will become responsible for any units determined to not be medically necessary.
Links to reference documents:
Practice Parameters for Allergen Immunotherapy , Chapter 12: Immunotherapy Schedules and Doses, American Academy of Allergy, Asthma and Immunology (AAAI), V90 Number 1t, January 2003.
For Preauthorization, complete the 95165 Preauthorization Request Form, and fax to 503-243-5105, or call 503-243-4496 or toll-free 800-258-2037.
Opt in for medical
Tell us you're interested and we'll be in touch with details.
Get Started

Questions?
If you can't find an answer, please feel free to contact our Customer Service
Employer web tools
Benefit Tracker
Check benefits and eligibility
Provider Reports
For value-based provider programs, including Synergy, Summit, Beacon, Affinity, CPC+, and EOCCO
Benefit Tracker
Check benefits, eligibility, incentive and utilization
Producer web tools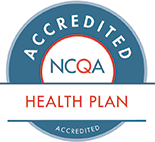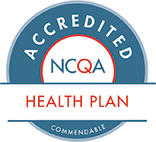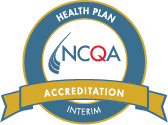 Hello.
We have exciting news to share. ODS is changing its name to Moda Health.
Moda comes from the latin term "modus" and means "a way". We picked it because that's what we are here to do: help our communities find a way to better health.
Together, we can be more, be better.
Please select the state you live in, or the state where your employer is headquartered, so we can tailor your experience: