Please complete all the input fields below.
To save you a few steps later, please enter the subscriber information as it appears on your ID card (show me where these are).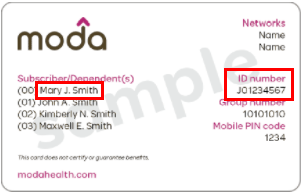 Welcome agents! For the best experience possible, we recommend using this site with an agent link. Let's get started:
Not an appointed agent yet? Here's where to start.
Already appointed but don't have your agent link? Please contact the agent desk.
Keep your dependents covered
Dependent coverage varies by state. Details are available on the next page after entering your location.