Welcome, OEBB members!
Moda Health offers OEBB members and their families innovative, high-quality healthcare with a comprehensive network options to meet all your needs. We are excited to be a part of improving your health.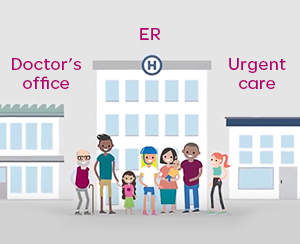 Get the right care at the right time
If you need care, your primary care provider is usually the best choice. But if you canít get in to see them, we offer many other care options.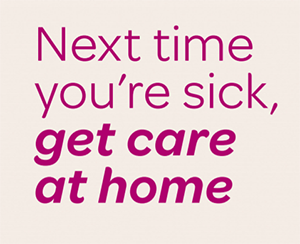 Virtual Visits
New!
Get urgent care without leaving your home. Use your computer or mobile device to have an urgent care Virtual Visit with a licensed Oregon Health & Science University (OHSU) practitioner.
Stay active and fit for less
New!
Join a health club for just $25 a month. As a Moda Health or Delta Dental member, you have access to the Active&Fit Direct Program. For just $25 a month, you can choose from over 9,000 participating health clubs and YMCAs nationwide.
Login into your myModa account at Modahealth.com. Select the Active&Fit Direct program link (under myHealth) to get started.
Health through Oral Wellness®
You may be eligible for extra dental benefits
Delta Dental of Oregon's Health through Oral Wellness® program offers extra benefits and related care to members who have a greater risk for oral diseases. Through a clinical oral health assessment performed by a registered dentist, you can find out if you qualify for additional cleanings, fluoride treatments, sealants and periodontal maintenance.*
*All enhanced dental benefits are subject to meeting your plan's annual maximum and other limitations.
Brochure
Plan Summaries and Presentations
2018-19 Plan Documents
2018-19 Connexus PPO Plan medical summaries
2018-19 Synergy/Summit Plan medical summaries
2018-19 Dental Plans
OEBB Premier Dental Plan 1
OEBB Premier Dental Plan 5
OEBB Premier Dental Plan 6
OEBB Exclusive PPO Dental Plan
See 2018-19 Plan Brochure for details
With Delta Dental of Oregon plans, youíll receive access to Delta Dental, the nationís largest network.
The Exclusive PPO plan is an affordable option that uses the Delta dental PPO network but be sure to check if your provider is part of this network since providers outsides of the network are not covered.
Quick Search for Providers
Medical plans
We offer medical plans that include both vision and pharmacy benefits. Our Connexus plans offer statewide coverage, while our Summit and Synergy Networks are more focused networks that provide integrated care.
Moda Medical Homes
Plans on the Synergy and Summit networks require you to choose a Medical Home where your doctors — including your primary care provider (PCP) — connect with each other to coordinate your care.
A Moda Medical Home is a team-based approach to healthcare. You'll have one doctor or primary care provider who works with the rest of your team to bring the best treatments to you. This model is becoming more and more popular in healthcare, and is sometimes called a "patient-centered medical home."
Dental plans
Our dental plans offer you access to the largest dental networks in Oregon and nationally via Delta Dental. The preferred provider option (PPO) gives you access to more than 1,100 participating providers in Oregon. The Premier option connects you with more than 2,300 providers in Oregon.
myModa — your member website
To get started with Moda Health, set up your myModa account — your personalized member website — to get information on your benefits and claims. You'll also be able to order new ID cards and print your member handbook.
In addition, you'll find on myModa online health tools and resources to help you manage your health.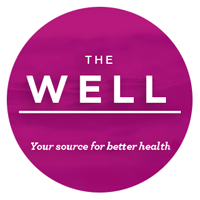 The Well — our quarterly magazine
We know you're busy, so we've kept it simple: Each edition of The Well is a quick read, with practical ideas to help you stay on the path to better health and clear information about your benefits, so you can make the most of your wellness journey. Think of us as your quarterly source for healthy inspiration, news and advice.
Questions?
Try these FAQs:
We're here to help. Contact us for support with your plan or accessing our programs and services. Email us at or call:
OEBB Medical/Vision customer service
Toll-free: 866-923-0409
Local: 503-265-2909
Moda Health coaching & disease management
Toll-free: 800-913-4957
Local: 503-243-3957
OEBB Dental customer service
Toll-free: 866-923-0410
Local: 503-265-2910
OEBB Behavioral Health customer service
Toll-free: 877-796-3223
Local: 503-382-5323
OEBB Pharmacy customer service
Toll-free: 866-923-0411
Local: 503-265-2911
TTY users, please call 711.
For more information, visit the OEBB website.
We're sorry, this information is not available in . Please use the dropdown at the top of the page if you would like to view information for another state.