Title nights at the Moda Center
2015 title night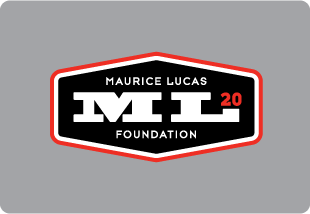 In April 2015, title night supported the Maurice Lucas Foundation (ML20). This nonprofit teaches Portland Metro area middle school students skills to realize their dreams. Through after-school classes and activities, kids learn about leadership, goal setting, hard work, respect and integrity in all aspects of life.
That night fans received a placard telling the story of Maurice Lucas and the foundation. They could also buy special T-shirts for the event at the Trail Blazers Fan Shop, with all proceeds benefiting ML20. During halftime, Moda Health President Dr. William Johnson presented a check to ML20, symbolizing their partnership.

Hello.
We have exciting news to share. ODS is changing its name to Moda Health.
Moda comes from the latin term "modus" and means "a way". We picked it because that's what we are here to do: help our communities find a way to better health.
Together, we can be more, be better.
Please select the state you live in, or the state where your employer is headquartered, so we can tailor your experience: