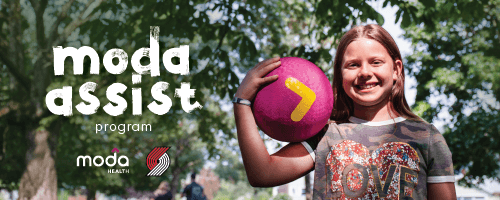 Helping Oregon's kids play, learn & grow
Giving kids across Oregon access to better, safer playgrounds to stay active and healthy is what the Moda Assist Program is about.
For every Trail Blazers assist on the court during the regular season, Moda Health and the Blazers each donate $10 dollars (that's a total of $20 per assist!) to the Trail Blazers Foundation. At the end of each season, the money goes towards building a new all-abilities playground in a deserving Oregon community.
2021 Moda Assist Program winner!
The city of Astoria, Oregon, is the winner of the 2021 Moda Assist Program funds for new all-abilities playground equipment. Moda Health and the Portland Trail Blazers will work with the city to build a new playground in Violet LaPlante Park that gives all kids in the community and across the Clatsop County region a chance to play, meet new friends, and be more active and healthy.
Previous winners
For the past seven years, Moda Health and the Blazers have pitched in to donate an all-abilities playground to an Oregon community. The following communities have been recipients of a new playground, courtesy of the Moda Assist Program.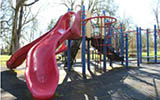 McCormick Park
St. Helens (2020)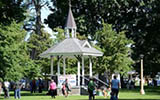 Geiser-Pollman Park
Baker City (2019)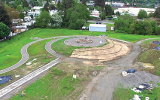 Cully Park
Portland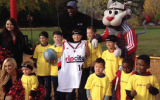 Birnie Park
La Grande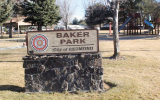 Baker Park
Redmond
The Moda Assist Program is just another way that Moda Health and the Blazers are working together to build and support healthier communities in Oregon.

Hello.
We have exciting news to share. ODS is changing its name to Moda Health.
Moda comes from the latin term "modus" and means "a way". We picked it because that's what we are here to do: help our communities find a way to better health.
Together, we can be more, be better.
Please select the state you live in, or the state where your employer is headquartered, so we can tailor your experience: