Title nights at the Moda Center
2018 title night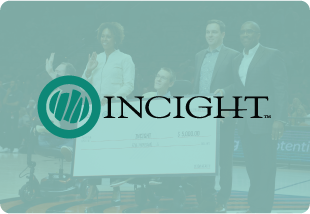 In February 2018, title night supported INCIGHT, a local nonprofit dedicated to empowering people with disabilities to engage with and flourish in the community. The organization does this by offering programs and resources in education, employment, independence, coaching and reducing stigma. Some of its initiatives include postsecondary education scholarships and mentoring, and employment services such as job fairs and internships.

Hello.
We have exciting news to share. ODS is changing its name to Moda Health.
Moda comes from the latin term "modus" and means "a way". We picked it because that's what we are here to do: help our communities find a way to better health.
Together, we can be more, be better.
Please select the state you live in, or the state where your employer is headquartered, so we can tailor your experience: