Moda Health and Delta Dental of Oregon are making it easier to choose and use the right plan for you and your family. Our health plans give you better benefit choices and better care. Plus, our Moda 360 team of Health Navigators are ready to connect you with the care, resources and programs that will work best for you.
View our 2024 plan information and materials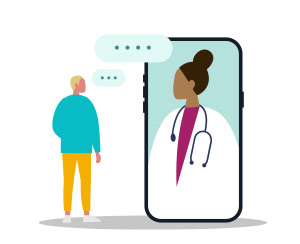 Enjoy fast and private access to a dedicated doctor in under a minute — at no cost to you. With the CirrusMD app, you can have access to:
Connect with a doctor via text, 24/7, without appointments or time limits
Ask urgent or general health questions
Message, share photos or video chat
Get peace of mind, even at 2 a.m.
Come back to conversations or follow up as often as you'd like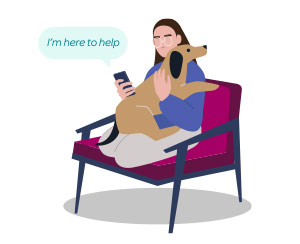 Now you can get therapy on your smartphone through our partner, Meru Health. Completely confidential, the therapy is part of a 12-week treatment program to help with depression, anxiety and burnout. The program offers:
Confidential access to a personal, remote therapist
Mindfulness and behavioral techniques that can be practiced anytime
Wearable biofeedback training device to increase focus and manage stress
Plan summaries and presentations
Member handbooks
Quick search for providers
COVID-19: What you need to know
If you are experiencing COVID-19 symptoms and need medical advice, we encourage you to call your doctor or take one of the following actions at no cost to you:
Text a doctor — CirrusMD for telehealth services
Call the Nurse Advice Line at 800-501-5046
Questions?
We're here to help. Contact us for support with your plan or accessing our programs and services. Email us at PEBBcustomerservice@modahealth.com or call:
Medical Health Navigator team (members with medical)
Call toll-free at 844-776-1593
Dental Customer Service (members with dental only)
Call toll-free at 844-827-7100
Dental Health Navigator team (members with medical and dental)
Call toll-free at 833-681-2117
Pharmacy Health Navigator team
Call toll-free at 844-776-1594
(TTY users, please call 711)
Visit the PEBB website to learn more.
We're sorry, this information is not available in . Please use the dropdown at the top of the page if you would like to view information for another state.