Moda Health Privacy and Transparency Center
At Moda Health, we respect the privacy of your protected health information and will maintain its confidentiality in a responsible and professional manner.
Moda Health has a companywide commitment to comply with each of the standards mandated by the Health Insurance Portability and Accountability Act (HIPAA) of 1996.
Moda Health and HIPAA
We appreciate your use of our website and respect your private information. Learn more:
Moda Health Notice of privacy practices - describes how your health information may be used or shared and how you can get access to this information.

Member PHI authorization for all plans - this Protected Health Information (PHI) authorization form, specific to Moda Health, allow us to disclose certain health and claim information to the person whom you authorize. This form does not allow the authorized person to change or manage any of your account information (appeals, addresses, ID cards). For that type of Authorization, see Other Legal Documents below. Please read PHI Form instructions for more details.

NOTE: Due to recent workflow process changes because of the Corona Virus (COVID-19), please email or fax the PHI Authorization Forms instead of mailing them. While email or fax is preferable, PHI Authorization Forms that are mailed will still be accepted.

Moda Health Privacy Department Fax Number: 503.412.4068
Moda Health Privacy Department Email: Privacy@modahealth.com

Confidential Communications Request Form - form to request to have protected health information sent to you rather than the person who pays for your health insurance plan
Other Legal Documents - legal documents such as a Court appointed Legal Guardian or Conservator, General Power of Attorney, Power of Attorney for Healthcare may allow other representatives to manage your Moda Health account, beyond what is allowed by the forms listed above (ex: updating your address, ordering an ID card, changing your PCP). These documents would need to be obtained through a lawyer.
Interoperability and Transparency
Website Policy
Opt in for medical
Tell us you're interested and we'll be in touch with details.
Get Started

Questions?
If you can't find an answer, please feel free to contact our Customer Service
Employer web tools
Benefit Tracker
Check benefits and eligibility
Provider Reports
For value-based provider programs, including Synergy, Summit, Beacon, Affinity, CPC+, and EOCCO
Benefit Tracker
Check benefits, eligibility, incentive and utilization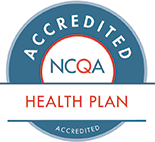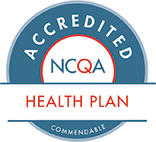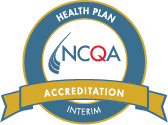 Hello.
We have exciting news to share. ODS is changing its name to Moda Health.
Moda comes from the latin term "modus" and means "a way". We picked it because that's what we are here to do: help our communities find a way to better health.
Together, we can be more, be better.
Please select the state you live in, or the state where your employer is headquartered, so we can tailor your experience: