Press room
PORTLAND, OR (August 13, 2013) – Portland is widely recognized for the urban planning that has produced so many livable, vibrant neighborhoods. It is now time for its riverfront Rose Quarter to become the city's heart. Full story...
PORTLAND, OR (June 28, 2013) – You can say that Moda Health's passion for cancer prevention is contagious. Each day, the Pacific Northwest health company delivers useful health information and offers disease prevention programs and cancer screening benefits that fire up employees and members to live healthy lifestyles and reduce cancer risks. For its unwavering fight against cancer, Moda Health (formerly ODS Health) has been selected by the American Cancer Society as the recipient of the 2013 Corporate Impact Award: Excellence in Cancer Control. Full story...
PORTLAND, OR (May 6, 2013) – In a bold move signaling its broad embrace of healthcare transformation and heightened consumer expectations, Pacific Northwest health benefits pioneer ODS today announced that it is changing its name to Moda Health. Full story...
Pendleton, Oregon - The Oregon Health Authority has granted provisional certification to the Eastern Oregon Coordinated Care Organization (EOCCO) to form a Coordinated Care Organization encompassing twelve of Oregon's rural counties including Wheeler, Gilliam, Sherman, Morrow, Umatilla, Lake, Harney, Grant, Union, Malheur, Wallowa and Baker. Full story...
PORTLAND, OR (June 22, 2012) - ODS Health Plan, Inc., (ODS Health) a Pacific Northwest health company, announced today it was awarded TriZetto's 2012 Power Award in the category of Operational Excellence. Full story...
The National Committee for Quality Assurance (NCQA) invited ODS to submit a case study for publication in its "Quality Profiles: The Leadership Series." Full story...
Opt in for medical
Tell us you're interested and we'll be in touch with details.
Get Started

Questions?
If you can't find an answer, please feel free to contact our Customer Service
Employer web tools
Benefit Tracker
Check benefits and eligibility
Provider Reports
For value-based provider programs, including Synergy, Summit, Beacon, Affinity, CPC+, and EOCCO
Benefit Tracker
Check benefits, eligibility, incentive and utilization
Producer web tools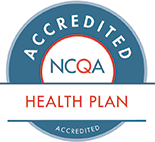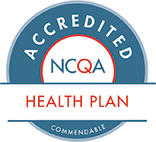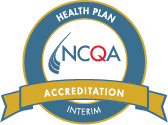 Hello.
We have exciting news to share. ODS is changing its name to Moda Health.
Moda comes from the latin term "modus" and means "a way". We picked it because that's what we are here to do: help our communities find a way to better health.
Together, we can be more, be better.
Please select the state you live in, or the state where your employer is headquartered, so we can tailor your experience: