Abnormal uterine bleeding
More than one in five women experience abnormal uterine bleeding, a term that describes vaginal bleeding that is different from normal menstrual periods. Abnormal uterine bleeding is characterized by:
Very heavy bleeding or unusually long periods (also called menorrhagia)
Periods too close together
Bleeding between periods
Other forms of abnormal uterine bleeding include what doctors call "amenorrhea" and "dysmenorrhea":
Amenorrhea is the lack of a menstrual period, usually used to describe the absence of a period in young women who haven't started menstruating by age 16, or the absence of a period in women who used to have a regular period. Causes of amenorrhea include pregnancy, breastfeeding, and extreme weight loss caused by serious illness, eating disorders, excessive exercising or stress. Hormonal problems (involving the pituitary, thyroid, ovary or adrenal glands) or problems with the reproductive organs may be involved.
Dysmenorrhea is a condition with symptoms of painful periods and severe menstrual cramps. In younger women, there is often no known disease or condition associated with the pain of dysmenorrhea. Sometimes an underlying disease or condition, such as uterine fibroids or endometriosis causes dysmenorrhea.
Talking with your doctor about abnormal uterine bleeding
Questions about abnormal uterine bleeding
What causes abnormal uterine bleeding?
Is this a serious problem?
Are there other tests I might need to help determine a cause?
Questions about treatment options
How will I know if and when treatment is necessary?
Do I need medicine or surgery?
If I take hormones, will my condition improve?
If I need surgery, what are my options?
If I need a hysterectomy, is there a minimally invasive option?
If you're not satisfied with the responses you receive, consider asking for a second opinion. You are an integral part of your healthcare team and you should feel comfortable with your physician and the recommended treatment.
Treatment options for abnormal uterine bleeding include hormonal therapy, surgery and endometrial ablation (a procedure includes the destruction of the endometrial lining of the uterus by means of electrical energy, heat or cold. It also eliminates the possibility of future childbearing.) Together with your doctor, you will develop a treatment plan based on:
The cause of the bleeding
The extent of the bleeding
Your wishes regarding pregnancy
© Ethicon Endo-Surgery, Inc. 2010. DSL#08-0060 Last revised 01/15/2008.
This site is published by Ethicon Endo-Surgery, Inc. which is solely responsible for its contents and is intended for U.S. audiences only.
This site is not intended as a substitute for professional medical care. Only your physician can diagnose and appropriately treat your symptoms.
Opt in for medical
Tell us you're interested and we'll be in touch with details.
Get Started

Questions?
If you can't find an answer, please feel free to contact our Customer Service
Employer web tools
Benefit Tracker
Check benefits and eligibility
Provider Reports
For value-based provider programs, including Synergy, Summit, Beacon, Affinity, CPC+, and EOCCO
Benefit Tracker
Check benefits, eligibility, incentive and utilization
Producer web tools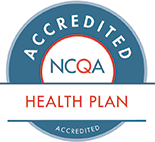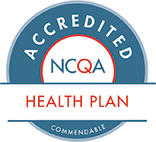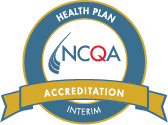 Hello.
We have exciting news to share. ODS is changing its name to Moda Health.
Moda comes from the latin term "modus" and means "a way". We picked it because that's what we are here to do: help our communities find a way to better health.
Together, we can be more, be better.
Please select the state you live in, or the state where your employer is headquartered, so we can tailor your experience: