Moda Health Commercial plans claims
Medical claims
You may dramatically reduce the processing time for your claim if you:
Submit claims electronically - Moda Health processes electronic claims first each day
Verify the patient's relationship to the subscriber and plan information is correct before submitting claims
Include all pertinent information - date of birth, subscriber ID, valid CPT and ICD-10 codes
If the patient is covered by more than one Moda Health program, submit one claim form indicating the name of the subscriber, subscriber ID, employer (if applicable) and Moda Health group number for both plans - if covered by another carrier, indicate the above information plus the name, address and policy number of the other carrier.

If a patient has primary insurance through another carrier other than Moda Health, the EOB from that insurance company will need to accompany the claim for consideration of payment.
Moda Health makes payment weekly.
Please contact us before submitting duplicate claims:

Rebilling without contacting us slows our turnaround time and delays payment.
Check Benefit Tracker to see the status of a claim. If you haven't registered for this free online service, click here for more information.
If you receive a PDR indicating that your claim has already been processed before you receive a check, this indicates your re-bill was unnecessary. The claim was processed and is pending for the next scheduled payment date.

DO NOT USE HIGHLIGHTER ON PAPER CLAIMS.
Electronic claims and other transactions
Moda Health is interested in receiving claims electronically.
The advantages for your office include:
The claim reaches Moda Health faster, usually anywhere from just seconds to 24 hours, depending on the connection.
Your office and Moda Health have lower administrative costs.
Because electronic claims require consistent, accurate information, the incidence of returning claims to your office is reduced.
Below is a list of Medical and Hospital Electronic Claims Providers for Moda Health:
Availity
12400 Coit Rd. #700
Dallas, TX 75251
800-282-4548
Payor ID = 13350


Change Healthcare (formerly Emdeon) (both medical and hospital)
3055 Lebanon Pike
Nashville, TN 37214
(615) 932-3000
Payor ID = 13350


MCPS Inc
1740 S. Glenstone #B
Springfield, MO 65804
417-890-6164


MD On-Line Inc.
6 Century Dr
Parsippany, NJ,07054
888-499-5465


Office Ally
PO Box 872020
Vancouver, WA 98687
360-975-7000


RelayHealth (both medical and hospital)
301 Data Court
Dubuque, IA 52003
563-557-3925
Systems that submit directly to Moda Health:
LINCARE Inc.
19387 US 19 N
Clearwater, FL 33764
727-431-8231
Direct connection to Moda Health
Moda Health also supports direct connections between offices and Moda Health if the doctor or health system prefers this method. The transaction standard is the 837 Professional Claim or 837 Institutional Claim required by HIPAA Administrative Simplification.
Moda Health EDI transactions contacts
Email
Reasons for denied, paid at a lower benefit or returned claims
Patient is not eligible. A member's card is NOT a guarantee of eligibility.
Coverage has terminated.
Claim received with incomplete information. Please remember to include the following:

Subscriber ID
Group number
Date of birth
CPT code
ICD-10 code
Full name and address of provider with the tax ID number

No authorization on file for procedure.
No PCP selected by member.
Member was seen by specialist for routine services. These services must be done by the member's PCP.
Member was seen by PCP's on-call physician and claim did not indicate this. Please indicate by stating on top of claim "ON-CALL." This will alert our processors that the physician used was on-call for the member's PCP.
Member has other primary coverage, and EOB was not received with claim.
Procedure or service is a noncovered service. Please contact Moda Health Customer Service to verify whether the procedure is a covered service or if you have any questions.
Opt in for medical
Tell us you're interested and we'll be in touch with details.
Get Started

Questions?
If you can't find an answer, please feel free to contact our Customer Service
Employer web tools
Benefit Tracker
Check benefits and eligibility
Provider Reports
For value-based provider programs, including Synergy, Summit, Beacon, Affinity, CPC+, and EOCCO
Benefit Tracker
Check benefits, eligibility, incentive and utilization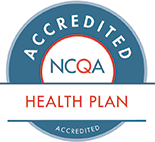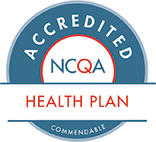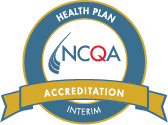 Hello.
We have exciting news to share. ODS is changing its name to Moda Health.
Moda comes from the latin term "modus" and means "a way". We picked it because that's what we are here to do: help our communities find a way to better health.
Together, we can be more, be better.
Please select the state you live in, or the state where your employer is headquartered, so we can tailor your experience: