Saxagliptin (marketed as Onglyza and Kombiglyze XR): Drug Safety Communication - FDA to Review Heart Failure Risk
Issue
FDA has requested clinical trial data from the manufacturer of saxagliptin to investigate a possible association between use of the type 2 diabetes drug and heart failure. FDAs request resulted from a study  published in the New England Journal of Medicine (NEJM), which reported an increased rate of hospitalization for heart failure, when the heart does not pump blood well enough, with use of saxagliptin (marketed as Onglyza and Kombiglyze XR) compared to an inactive treatment. The study did not find increased rates of death or other major cardiovascular risks, including heart attack or stroke, in patients who received saxagliptin. The manufacturer is expected to submit the trial data to FDA by early March 2014, after which FDA will conduct a thorough analysis and report findings publicly.
At this time, FDA considers information from the NEJM study to be preliminary. Analysis of the saxagliptin clinical trial data is part of a broader evaluation of all type 2 diabetes drug therapies and cardiovascular risk.
Background
Saxagliptin is used along with diet and exercise to lower blood sugar in adults with type 2 diabetes. It works by increasing the amount of insulin produced by the body after meals, when blood sugar is high.
Recommendation
Patients should not stop taking saxagliptin and should speak with their health care professionals about any questions or concerns. Health care professionals should continue to follow the prescribing recommendations in the drug labels.
Healthcare professionals and patients are encouraged to report adverse events or side effects related to the use of these products to the FDA's MedWatch Safety Information and Adverse Event Reporting Program:
Complete and submit the report Online: www.fda.gov/MedWatch/report.htm
Download form or call 1-800-332-1088 to request a reporting form, then complete and return to the address on the pre-addressed form, or submit by fax to 1-800-FDA-0178.
Opt in for medical
Tell us you're interested and we'll be in touch with details.
Get Started

Questions?
If you can't find an answer, please feel free to contact our Customer Service
Employer web tools
Benefit Tracker
Check benefits and eligibility
Provider Reports
For value-based provider programs, including Synergy, Summit, Beacon, Affinity, CPC+, and EOCCO
Benefit Tracker
Check benefits, eligibility, incentive and utilization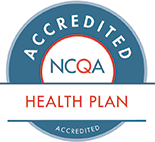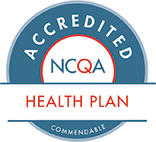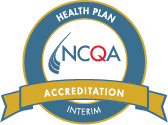 Hello.
We have exciting news to share. ODS is changing its name to Moda Health.
Moda comes from the latin term "modus" and means "a way". We picked it because that's what we are here to do: help our communities find a way to better health.
Together, we can be more, be better.
Please select the state you live in, or the state where your employer is headquartered, so we can tailor your experience: