Samsca (tolvaptan): Drug Warning - Potential Risk of Liver Injury
Issue
Otsuka and FDA notified healthcare professionals of significant liver injury associated with the use of Samsca. In a double-blind, 3-year, placebo-controlled trial in about 1400 patients with Autosomal Dominant Polycystic Kidney Disease (ADPKD) and its open-label extension trial, 3 patients treated with the drug developed significant increases in serum alanine aminotransferase (ALT) with concomitant, clinically significant increases in serum total bilirubin. In the trials the maximum daily dose of Samsca administered (90 mg in the morning and 30 mg in the afternoon) was higher than the maximum 60 mg daily dose approved for the treatment of hyponatremia.
Most of the liver enzyme abnormalities were observed during the first 18 months of therapy. Following discontinuation of treatment, all 3 patients improved. An external panel of liver experts assessed these 3 cases as being either probably or highly likely to be caused by tolvaptan. These findings indicate that Samsca (tolvaptan) has the potential to cause irreversible and potentially fatal liver injury. These data are not adequate to exclude the possibility that patients receiving Samsca for its indicated use of clinically significant hypervolemic and euvolemic hyponatremia are at a potential increased risk for irreversible and potentially fatal liver injury.
Background
Samsca is a selective vasopressin V2-receptor antagonist indicated for the treatment of clinically significant hypervolemic and euvolemic hyponatremia. Samsca is not approved for the treatment of ADPKD.
Recommendation
Healthcare providers should perform liver tests promptly in patients who report symptoms that may indicate liver injury, including fatigue, anorexia, right upper abdominal discomfort, dark urine or jaundice. If hepatic injury is suspected, Samsca should be promptly discontinued, appropriate treatment should be instituted, and investigations should be performed to determine probable cause. Samsca should not be re-initiated in patients unless the cause for the observed liver injury is definitively established to be unrelated to treatment with Samsca.
Healthcare professionals and patients are encouraged to report adverse events or side effects related to the use of this product to the FDA's MedWatch Safety Information and Adverse Event Reporting Program:
Complete and submit the report Online: www.fda.gov/MedWatch/report.htm
Download form or call 1-800-332-1088 to request a reporting form, then complete and return to the address on the pre-addressed form, or submit by fax to 1-800-FDA-0178
Opt in for medical
Tell us you're interested and we'll be in touch with details.
Get Started

Questions?
If you can't find an answer, please feel free to contact our Customer Service
Employer web tools
Benefit Tracker
Check benefits and eligibility
Provider Reports
For value-based provider programs, including Synergy, Summit, Beacon, Affinity, CPC+, and EOCCO
Benefit Tracker
Check benefits, eligibility, incentive and utilization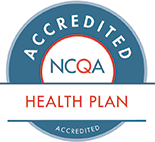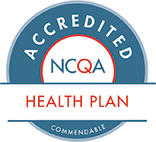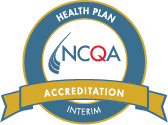 Hello.
We have exciting news to share. ODS is changing its name to Moda Health.
Moda comes from the latin term "modus" and means "a way". We picked it because that's what we are here to do: help our communities find a way to better health.
Together, we can be more, be better.
Please select the state you live in, or the state where your employer is headquartered, so we can tailor your experience: