FDA review finds no increased risk of prostate cancer with Parkinson's disease medicines containing entacapone (Comtan, Stalevo)
[08-13-2019]A U.S. Food and Drug Administration (FDA) review of additional data found no increased risk of prostate cancer with the use of entacapone to treat Parkinson's disease. We conducted this review after an earlier trial1 suggested this possible risk. As a result, our recommendations for using Comtan (entacapone) and Stalevo (a combination of entacapone, carbidopa, and levodopa) will remain the same in the prescribing information.
We alerted the public in March 2010 External Link Disclaimer that we were aware of a clinical trial suggesting a possible increased risk of prostate cancer with the entacapone component of Stalevo. We subsequently required the Stalevo manufacturer, Novartis, to conduct a study to further evaluate this potential risk. We also studied this issue independently using data from the Department of Veterans Affairs health care system. Based on these additional studies, we concluded that entacapone use is not associated with an increased risk of prostate cancer (see Data Summary).
Medicines that contain entacapone with carbidopa and levodopa have been shown to effectively treat symptoms of Parkinson's disease such as muscle stiffness, tremors, spasms, and poor muscle control. These medicines have been approved and on the market for almost 20 years. The combination of entacapone with carbidopa and levodopa in Stalevo has been shown to reduce end-of-dose "wearing-off" in patients with Parkinson's disease to a greater degree than with entacapone alone or with the two-drug combination of carbidopa and levodopa.
Health care professionals should follow standard prostate cancer screening recommendations for patients.
Patient and caregivers should continue to take your medicine as prescribed. Talk to your health care professionals if you have any questions or concerns.
Opt in for medical
Tell us you're interested and we'll be in touch with details.
Get Started

Questions?
If you can't find an answer, please feel free to contact our Customer Service
Employer web tools
Benefit Tracker
Check benefits and eligibility
Provider Reports
For value-based provider programs, including Synergy, Summit, Beacon, Affinity, CPC+, and EOCCO
Benefit Tracker
Check benefits, eligibility, incentive and utilization
Producer web tools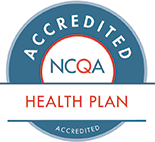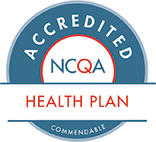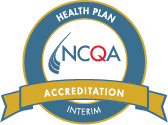 Hello.
We have exciting news to share. ODS is changing its name to Moda Health.
Moda comes from the latin term "modus" and means "a way". We picked it because that's what we are here to do: help our communities find a way to better health.
Together, we can be more, be better.
Please select the state you live in, or the state where your employer is headquartered, so we can tailor your experience: